Agent control center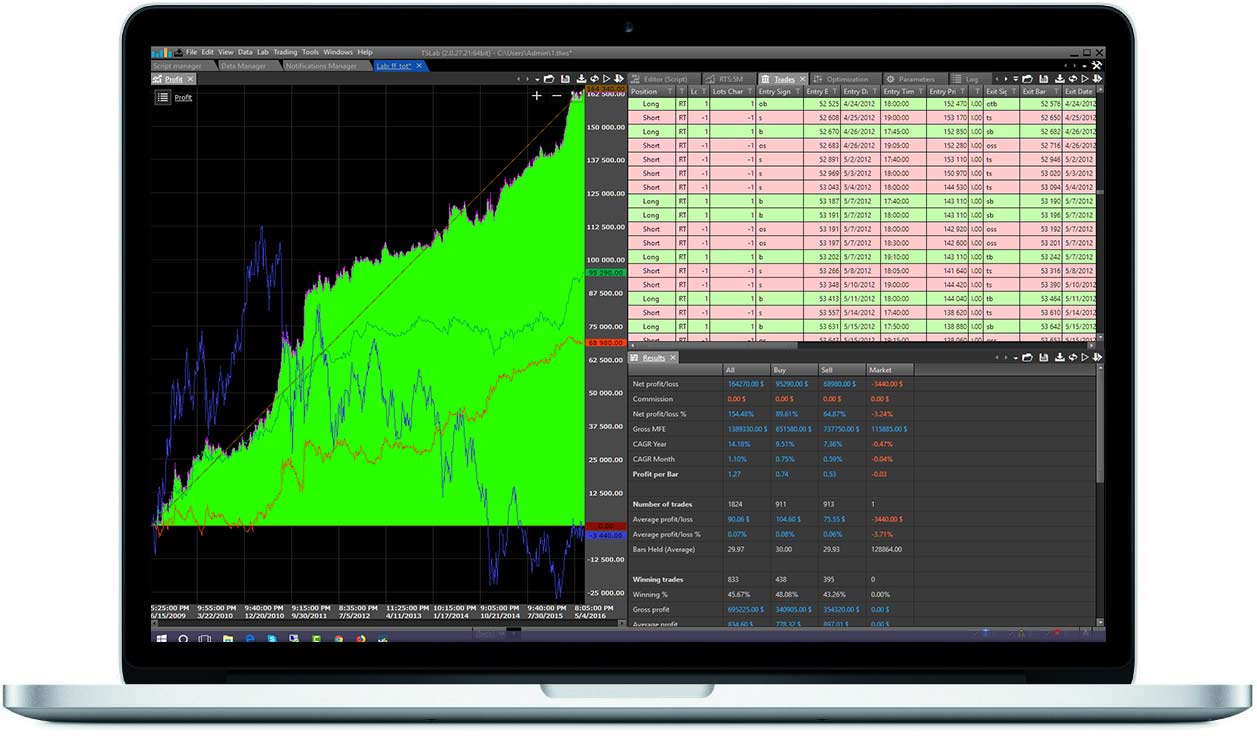 Employ scripts created in TSLab Editor in automated and semi-automated trading agents.
Agent Control Center allows you to run scripts on various trading platforms and markets simultaneously. Run as many scripts as your computer resources can handle!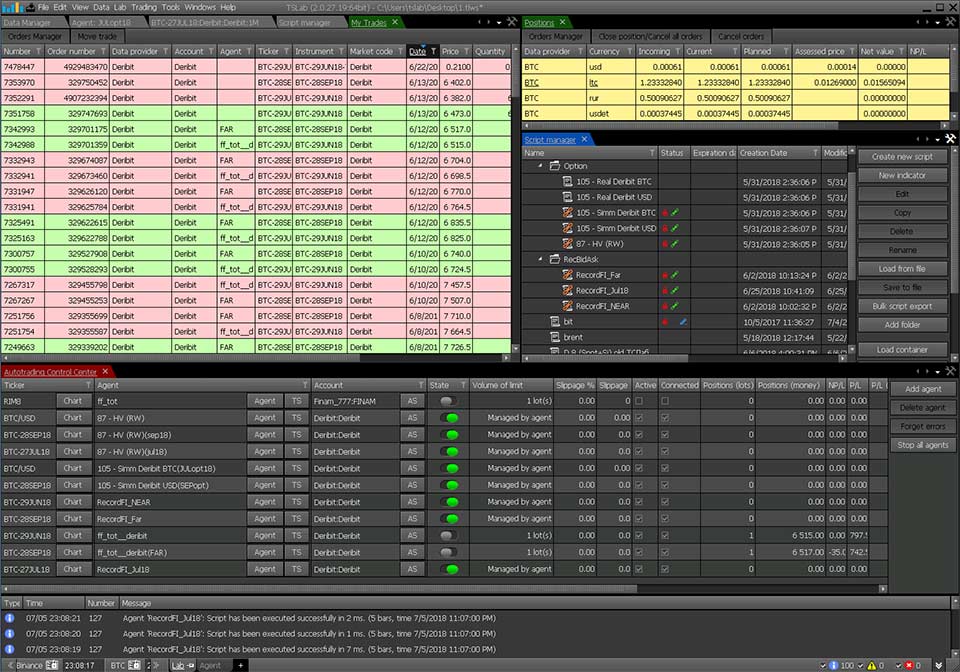 A single script can be re-used multiple times, on various markets, for a slew of instruments, with individual parameter values. Get full stats on every active trading agent as a table or diagram.
You're in the driver's seat when managing trading robots: run them automatically – or semi-automatically to make manual adjustments as required.
Dedicated TSLab tools empower you with a wealth of fine-tuning capabilities.